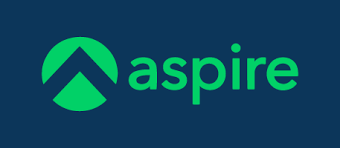 Tentang pekerjaan ini
We are the leading all-in-one finance operating system for growing businesses in South-East Asia. We are on a mission to reinvent business finance for a new generation of entrepreneurs and business owners, empowering startups and SMBs to realize their full potential.
We have successfully closed an oversubscribed US$ 100 million Series C equity round in 2023 led by Sequoia and Lightspeed with participation of Tencent and PayPal. Since its inception in 2018, we haveraised over US$ 300 million from world-class investors to power our solutions we have partnered with some of the best companies in the world such as Visa and Wise and help more than 15,000 businesses using our suite of products.
In 2020 we were awarded Hottest Startup by Singapore Business Review and Finalist MAS Fintech Awards. In 2021 and 2022 we were named in LinkedIn's Top 5 Startups in Singapore and awarded Best Employer of the Year and best Payments Tech 2022 by Asia Fintech Awards .
You will be amazed by our energy and ambition. We are a team of ex-entrepreneurs, ex-founders, and A players with international and diverse (45% of us are women) backgrounds. We team up to excel in what we do, and don't take NO for an answer.
We are expanding rapidly. Are you a top talent? Are you passionate about entrepreneurship? Join us and make an impact in the Fintech space!
About the Role:

At Aspire, we pride ourselves on building an amazing team. We require a Sales Development Representative Intern to join our very talented lineup.
As a Sales Development Representative Intern, you will be involved in helping develop scalable business strategies to grow the company's customer base. The right person takes initiative, likes to learn & deals with integrity. This is a great opportunity for someone wanting to work to make a difference to your community with talented & motivated team members in a diverse, energetic workplace; and a company dedicated to your success, growth and advancement.
What will you be doing?
Identify trends and market opportunities in Indonesia which we can serve with the Aspire Account
Help to scrape leads from various online channels (Instagram, LinkedIn, website, etc.)
Gather information on heavy card spenders in Indonesia and support the BD team
Help the team to organize & plan offline events in monthly basis
Develop customer persona and assist in the development of business strategies for each segment

We would love to get to know you if you have the following:
A Bachelor or undergraduate of Business-related major
Fast and willing to do Business Development activities.
Structured, and critical and analytical thinking
Effective planning, organizational and communication skills
Able to work independently and with minimal supervision
Have a strong work ethic and eager to learn and make new connections with prospects
Internship Commitment: Full-time internship for at least 3 months.

Please note: by submitting your application, you acknowledge that you have read and understood Aspire's Data Protection Policy for Employees, Freelancers, Contractors and Job Applicants (the "Policy") , and consent to the collection, use and disclosure of your personal data by Aspire for the purposes set out in the Policy. You may withdraw consent for such collection, use and disclosure, and make an access or correction request in respect of your personal data, in accordance with the Policy by emailing people@aspireapp.com .
Info lebih lanjut : https://www.linkedin.com/jobs/view/3556557173/?alternateChannel=search&refId=0faNVNo%2BfheuWduSIZcnaw%3D%3D&trackingId=Y1b33mcZ1t5lx9amSsYL2A%3D%3D